What Happens If Only One Spouse Wants To Get Divorced In Texas?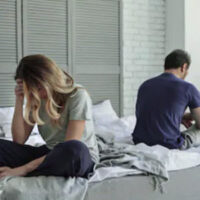 Every divorce involves its own unique set of facts and circumstances. In some cases, both spouses are on the same page—they agree that it is time to separate and move forward with their lives. In other cases, one spouse may want to get a divorce while their partner may want to try to make another attempt to stay together and work things out.
This raises an important question: Can one spouse stop a divorce in Texas? The answer is no—the state allows for no-fault divorces and a separation can move forward even if one party refuses to cooperate. In this blog post, our Houston divorce lawyers explain the key things to know if only one spouse wants to end a marriage in Texas.
Texas Law: A Married Couple Can Get Divorced on No-Fault Grounds 
Texas grants both fault and no-fault divorces. A spouse served with a fault-based divorce petition—such as one filed on the grounds of adultery or a felony conviction—could forcefully challenge the divorce filing. The fault-based divorce could be denied if there is not sufficient evidence to prove the grounds for divorce cited by the petitioner.
However, you can get a no-fault divorce in Texas without proving that your partner did anything wrong. Under Texas law (Texas Family Code Sec. 6.001), you can file for a no-fault divorce on the grounds that the marriage "has become insupportable because of discord or conflict of personalities." One party's personal testimony is sufficient to prove insupportability in Texas. 
An Uncooperative Spouse Cannot Stop the Divorce Process in Texas 
As a consequence of the Texas no-fault divorce statute, neither spouse has the ability to block the marital separation. Even if a person simply refuses to engage with the divorce process—such as by refusing to negotiate, ignoring phone calls, or dodging service of the papers—they cannot stop the inevitable. A no-fault divorce can be finalized based solely on the testimony of a single spouse.   
All Parties Should Be Prepared to Protect their Rights and Interests 
As one spouse cannot stop a divorce from going forward in Texas, it is important that all parties to a divorce case are prepared to protect their legal rights and financial interests. There are a number of different family law issues that must be addressed. Depending on the circumstances of your marital relationship, this may include:
Property division;
Debt division;
Spousal support (alimony);
Child custody & child visitation; and
Child support. 
Call Our Houston, TX Divorce Lawyers for Immediate Legal Help
At Lindamood & Robinson, P.C., our Houston family attorneys have deep experience representing clients in complex divorce cases. If you are preparing for a divorce in Texas, we can help you find the best solution.  Call us now or use our online contact form for your fully private case evaluation. From our Houston law office, we are well-positioned to handle divorce proceedings throughout the area, including in Spring, Sugar Land, The Woodlands, Baytown, Katy, and Pasadena.
Resource:
statutes.capitol.texas.gov/Docs/FA/htm/FA.6.htm