What is Parental Alienation and How Does it Work Under Texas Law?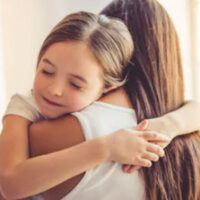 Nothing should come between you and your relationship with your kids. As a parent, going through a divorce or separation is difficult enough on its own—it can put a tremendous amount of stress and strain on you and your family. The situation is made all the worse if your former partner is subtly (or blatantly) undermining your relationship with your child.
Parental alienation occurs when one parent intentionally or unfairly turns a child against the other parent. In Texas, parental alienation may be an issue in a child custody or child visitation case. Here, our Houston parental alienation attorneys highlight three key things parents should  know about alienation claims in Texas.
Texas Does Not Have a Parental Alienation Statute

As a starting point, parents should know that there is no parental alienation statute in Texas. Technically, the American Psychiatric Association (APA) does not recognize parental alienation as a separate condition/disorder. There is no single statute that defines parental alienation or provides specific remedies in the Texas Family Code. However, this does not mean that courts ignore the issue. 
Parental Alienation Can Still Impact a Child Custody or Visitation Case

Although Texas does not have a dedicated parental alienation statute, parental alienation can still be raised in a child custody or child visitation case. Some examples of parental alienation include:
Making disparaging, disrespectful, or negative comments to the child about the other parent;
Making a child feel guilty or bad about having a good relationship with the other parent; and
Otherwise interfering with the parent-child relationship.
When parental alienation occurs, immediate action is needed. If there is not yet a custody/visitation order in place, alienation should be considered as a factor in determining the appropriate arrangement. If there is already a custody/visitation order or agreement in place, alienation may be good cause for a modification. 
The Best Interests of the Child Always Come First

One of the most important things to remember about Texas law is that custody/visitation issues are resolved under the best interests of the child standard (Texas Family Code § 153.002). If there is a dispute between parents, the court's top priority is finding a solution that best protects a child's health, safety, well-being, and emotional development. In applying the best interests of the child standards, Texas courts presume that it is good for children to have an ongoing, positive relationship with both of their parents. If one parent is interfering with that by alienating the child from the other parent, courts can and will take action to address the problem.
Contact Our Houston, TX Parental Alienation Attorneys for Help
At Lindamood & Robinson, P.C., our Texas family lawyers have the skills, knowledge, and legal experience to handle the full spectrum of parental alienation claims. If you have any questions about parental alienation, we are more than ready to help. Call our Houston law office at 713-654-2112 or send us a message online for a strictly confidential initial consultation. We represent parents in Harris County and throughout Southeast Texas.